The all-new Bentley Bentayga has been taking the world by storm in the short time since its release. People all over the world have taken notice of this beautiful car's release and can't help but imagine themselves behind the wheel of one. Even one of Atlanta's favorite rappers, Future,
couldn't help but stop by
Bentley Atlanta to pick one up for himself.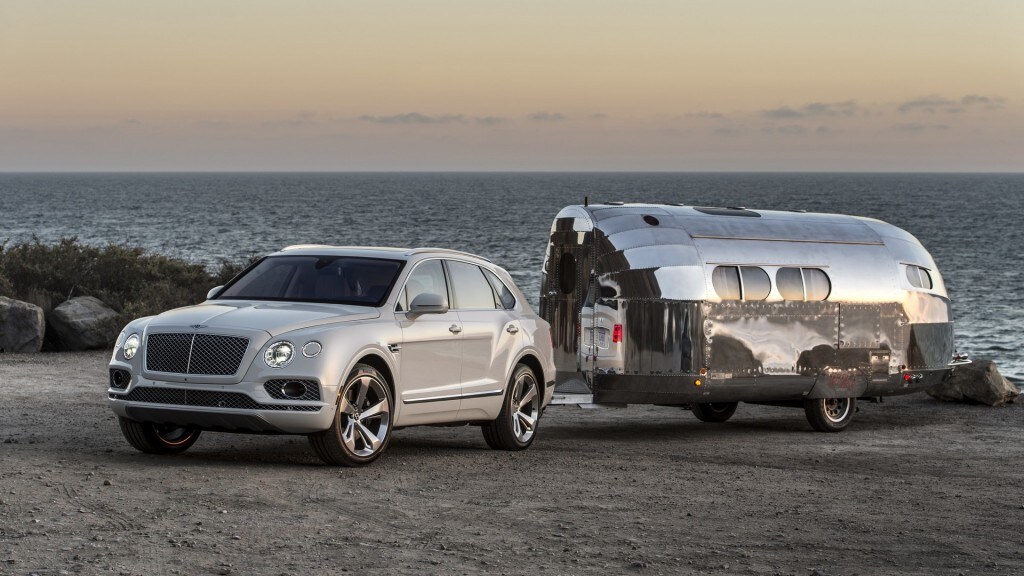 There are plenty of reasons why the Bentayga stands out amongst all other luxury vehicles, but one of the less discussed reasons is that for the first time ever, Bentley is offering a tow package on a vehicle. That's right, this means no more camping in sluggish, heavy duty vehicles; you can spend the weekend away in one of the world's most luxurious vehicles.
The people at Bentley are just as excited about this opportunity as everyone else is and are itching to show off the Bentayga's towing capabilities with the world. At the upcoming Monterey Auto Week in California, the Bentayga will be there showing off its towing capabilities. To do this, the Bentayga will be hauling the Bowlus Road Chief, one of the world's most luxurious and lavish RVs. It will be a very special day for Bentley because it marks the first time in its 97-year history that it will offering a tow package – and that's reason to celebrate.
If you would like to check out the Bentayga for yourself, and see some of the many other exciting options in the Bentley lineup, visit Bentley Atlanta and let us show you what sets Bentley apart from the other luxury dealers.