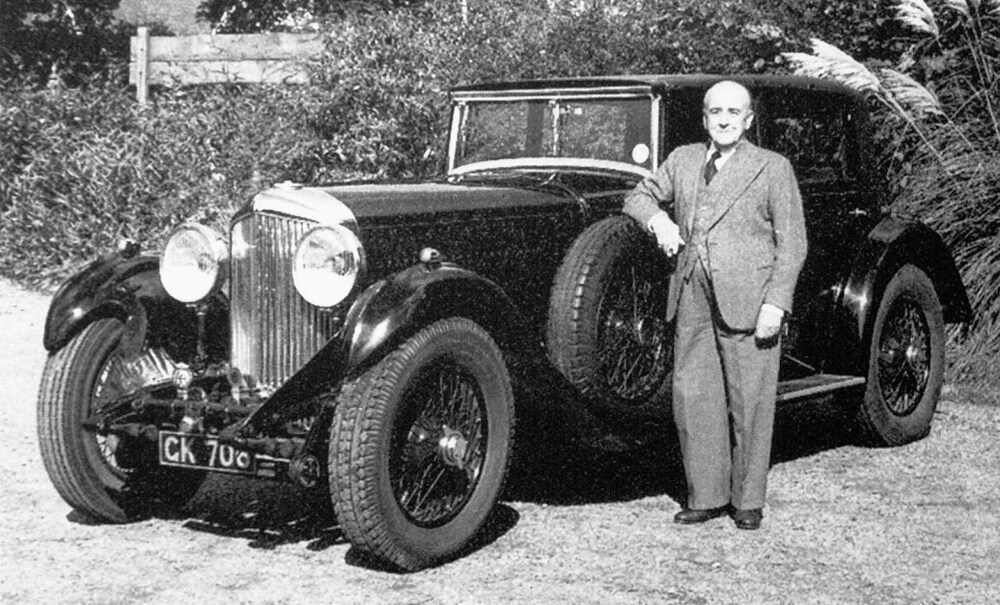 How much do you know about the history of Bentley? For almost 100 years, Bentley has led the way in style, innovation, and luxury. But the origins of the revolutionary auto company are unknown by most. More than any other manufacturer, Bentley is proud of its origins and believes there is a lot to be learned from the company's beginnings. So, lets take a drive down memory lane and revisit the man who made it all happen.
Walter Owen Bentley was born in Hampstead, England in 1888 – in time, he would be known as W.O. Bentley. By the age of 16, Bentley was already working as an engineer on rail lines and locomotive parts. Watching the large engines in motion stirred something within him. "The sight of one of Patrick Stirling's eight-foot singles could move me profoundly," he would describe. After working on the railways, Bentley went to King's College London to study theoretical engineering.
His mechanical knowledge led to his idea of fitting pistons in engines with aluminum alloys. This led to the Royal Navy commissioning Bentley to share his know-how during the midst of the first world war where his reputation quickly spread.
In 1919, after the war, Bentley and his brother officially founded Bentley Motors Limited. His motto was "To build a good car, a fast car, the best in class." W.O. soon became enamored with the Le Mans 24-hours race. He went on to design cars that would break a huge amount of records at the race, with his driver, Woolf Barnato, being the only driver to win all three times he entered.
W.O. Bentley spent the rest of his life dedicated to the brand that bared his name. Although he passed away in 1971, his work and ingenuity live on through the cars in the Bentley lineup.