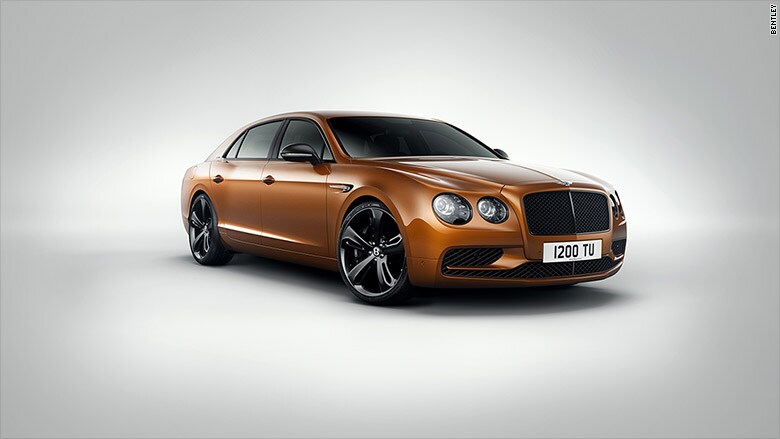 Have you ever dreamed of going 200 mph in your car? If you're like most people, than the answer is definitely yes – as long as you can do it safely of course. The problem is, it's likely not possible. Good luck trying to go to your average local dealer and coming out with a car that you can accelerate up to 500 mph in. There is good news though, Bentley Atlanta isn't your average dealer. We carry the finest luxury automotive brand in the world, and their latest offering is set to blow everyone away.
Meet the new Bentley Flying Spur W12 S sedan. What makes it so remarkable? It is the first four-door Bentley that can travel over 200 mph, it is officially listed with a top speed of 202 miles per hour. This ridiculous top speed should get every car enthusiast out of their seat with excitement of the possibility of being behind the wheel of one of these.
So how did the Bentley engineers pull this off? The suspension of the vehicle was altered in order to supply a more "involving, agile drive" according to Bentley officials. This doesn't mean, though, that anything about the Bentley experience will change with the Flying Spur W12. It will have the same uber-luxurious feel that you know and love.
Under the hood, the Flying Spur W12 has a 626 horsepower turbo engine that can take the car from zero to 60 in 4.2 seconds. No matter how you shape it up, the Bentley Flying Spur W12 is one of the most impressive vehicles to come from a brand that is known for producing nothing but impressive vehicles.
If you want to see the new Bentley lineup in person, stop by Bentley Atlanta and see these amazing cars for yourself with the help of our friendly and knowledgeable staff.