It's no secret Bentley Atlanta is one of the South's premiere auto dealerships. Just a quick look at the new Bentayga, or the Continental, or the Supersports, and you will realize why most people won't want to go anywhere else. And when you gain a reputation as being the best, you start to draw an interesting crowd. So we thought we would share with you some of the very special people that have stopped by recently.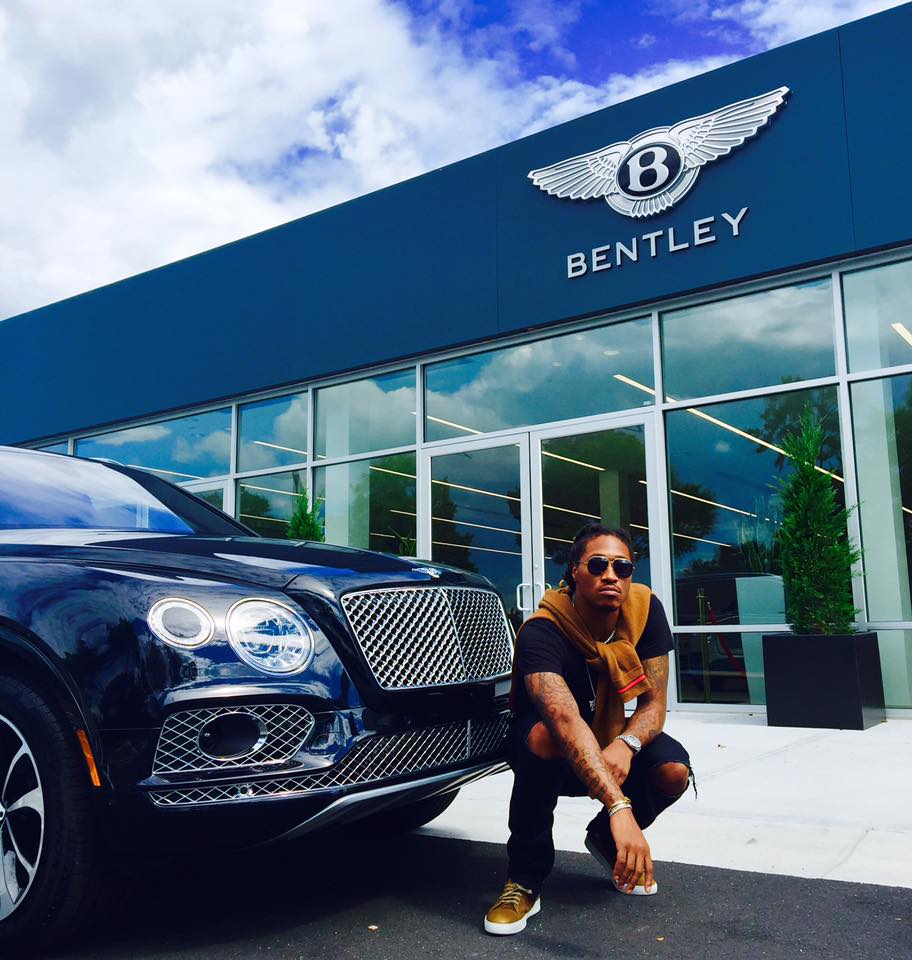 Not long ago, international rap superstar Future stopped by and picked up…yep, you guess it, that infamous Bentley SUV. Future was born and raised in Atlanta, and even got his name in our hometown. So it was more than appropriate that when it was time for him to pick up his Bentayga, he stopped in his hometown dealer Bentley Atlanta. And we were more than happy to help him out.
A little after Future stopped by, comedian and the ultra-lovable Steve Harvey stopped in to pick up his new Bentley. Steve even played a round of golf with us and was happy to brandish the Bentley name. In the past few years, Steve has become one of the most recognizable faces on Earth, and we were so honored that he chose us to buy his new car.
And most recently, rap phenom Lil' Yachty stopped by to show us a good time and get a new car that he more than deserves. He even stopped by to take a few pictures and even shouted us out on his Instagram.
You never know who will stop by Bentley Atlanta, and with our stunning lineup of ultra-luxury vehicles, every day is an exciting one at our refurbished home in Alpharetta. Stop by whenever you get the chance and enjoy one of the best dealerships in all of the South.