When you buy a Bentley vehicle, you can be guaranteed that you are not only getting a world class car, but a world class experience. But there is so much more to the Bentley experience than just the car. When you enter the world of Bentley, you'll be engulfed in a lifestyle of exhilaration, luxury, and distinctiveness. Most importantly, the world of Bentley isn't about blending in with the crowd, it's about standing out and being proud of it.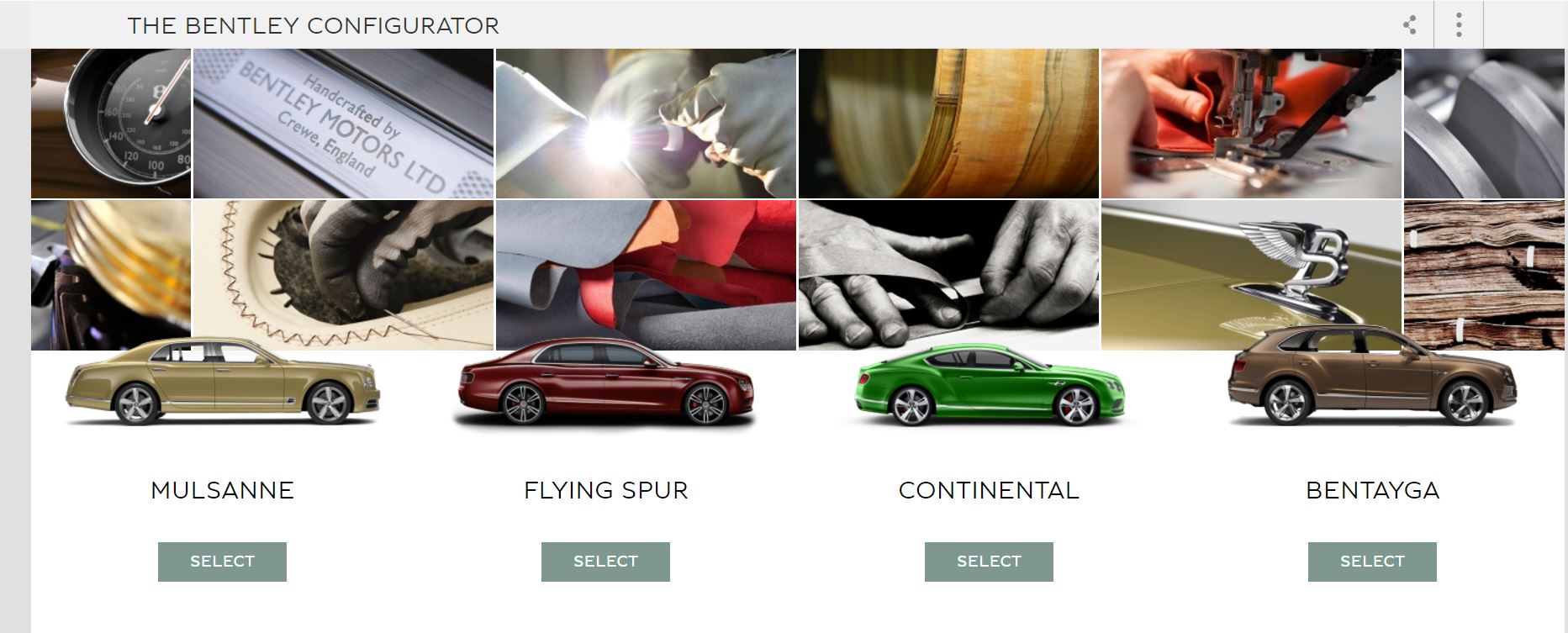 For that reason, Bentley gives you the option of configuring your new vehicle from the ground up. When you visit the official Bentley Motors website, navigate to the 'Bentley Configurator" tab, and you'll see all the customization that's possible.
Start by choosing your base model of either the Mulsanne, Flying Spur, Continental, Bentayga. From there you can choose your trim level. For example, if you start with the Mulsanne, you can choose between the Mulsanne Extended Wheelbase, the Mulsanne Speed, or the Mulsanne base. From there you can pick the exterior paint color, wheel specification, interior hide, veneer, the entertainment technology, mats and rugs, and even the stitching on the leather seats.
There are thousands of combinations to go through, and you can spend hours perfecting your dream car. Whether you want something nimble and flashy like the Flying Spur, or giant and intimidating like the Bentayga, Bentley gives you the option to make your vehicle truly yours. So, if you are interested, take some time to browse the Bentley Motors website and see exactly what you like. As always, your friendly neighborhood Bentley dealer is here and ready to help you drive off in the car of your dreams.