It's well known that Bentley offers some of the most luxurious cars in the world, but many do not know that within the Bentley brand there is a limitless world of variety, options, and customizations that will fit whatever it is you're looking for in a luxury vehicle. So we wanted to take some time to fill you in on everything you have available to you when you buy a car from Bentley.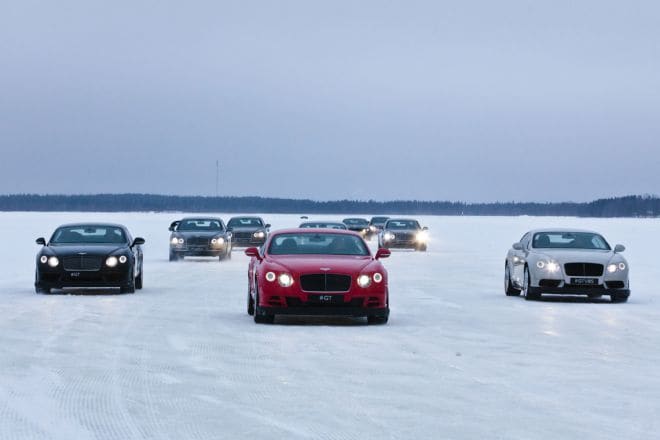 It all starts with the different models Bentley offers, and we'll start a fan favorite and world class vehicle – the one and only Continental GT. The first thing you'll notice about the Continental GT is just how absolutely stunning this car is. But when you look at the details, the car gets even more impressive. Powering the Continental GT is a 6.0-litre, twin-turbo charged W12 engine designed for you to get the absolute most out of your car. You can take it from 0 to 60mph in just 3.6 seconds, with a top speed of 207 mph. Inside, the technological achievements are just as impressive. You'll find lightning quick gear shifts and smooth acceleration coupled with unparalleled luxury in the interior to create the perfect mixture of elegance and performance that Bentley is known for.
If you're looking for something a little more sporty, you might be interested in the Flying Spur. The Flying Spur, of course, is a legendary car that has captured the imagination of people across the world for years. And there's good reason too, the Flying Spur is filled with plenty of tiny, remarkable details that separate it from anything else. The 6.0-litre turbo charged engine is fine tuned to perfection and give you a whole world of power behind the wheel. The advanced all-wheel drive powertrain gives an added level of excellence to the vehicle. Put it all together and you get a vehicle whose excitement is unmatched.
Another option you have is of course the Bentayga, a one-of-a-kind SUV that delivers luxury in the biggest sense of the word, literally. Though it has only been around for a few years, the Bentayga has already made huge waves and become the gold standard of what an SUV can be. It's the rare vehicle that lived up to its unprecedented hype. You can really only truly appreciate the Bentayga once you're inside and see how mammoth it is. Luckily, if you want to see what it looks like for yourself, we have a Bentayga waiting for you on our lot, ready for a test drive.
This only scratches the surface of available options you have when you purchase a Bentley, not to mention all of the customization you are able to do to get the exact dream car you want. Stop by Bentley Atlanta to do what we can to make your dreams come true.