As owners and enthusiasts of Bentley vehicles, we know you like things a certain way. That's way the name Bentley isn't just synonymous with top of the line automobiles, but with an entire lifestyle dedicated to enjoying life to its fullest extent. You can't have one without the other. So if you want to partake in the Bentley lifestyle, we want to make sure you are aware of the Royale Club at Bentley Atlanta.
With The Royale Club, you experience the Bentley lifestyle in a way you never have before. As a member, you will be greeted with a personal, one-of-a-kind, VIP experience that you never thought possible in a car dealership. Every moment at a Bentley dealership is special, but as a Royale Club member, you'll get everything taken to the next level.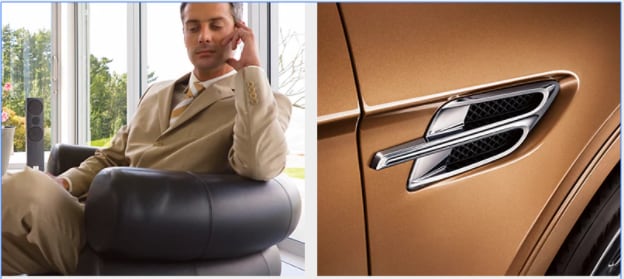 So, what does that mean? The Royale Club offers you access to exclusive amenities and perks. This includes access to a private office space for you to host meetings and clients. Trust us, nothing will impress clients more than sitting in front of the all-new Bentayga. Members also get access to an exclusive wifi network that delivers faster speeds and performance.
When you bring your car in for service as a Royale Club member, you'll find a friendly and helpful service staff that will make the service experience excellent. Our separate and spacious Royale Club lounge will allow you to take full advantage of your time spent waiting , while also giving you the chance to enjoy complimentary gourmet coffee, pastries, and fruit. We'll also top off ever member's service experience with a car wash for no charge. Need a pickup of drop-off at the airport while your car is being serviced, we got you covered!
As a Royale Club member, you'll also receive priority access to our many wonderful events that take place either in the dealership or out on the golf course or a number of other exclusive locations.
If this all sounds good to you, than contact us or stop by and tell one of our team members that you are interested in joining the Royale Club and we will make sure you get everything you need. We hope to see you soon!