Usually the terms "SUV" and "Speed" don't go hand in hand, but then again the Bentayga Speed is anything but usual. Meet the all new Bentley Bentayga Speed, one of Bentley's newsest and most jaw dropping release to date. That's because the Bentayga Speed isn't just a gorgeous, perfectly tuned SUV, but also the world's fastest SUV with a top speed of 190 mph. This vehicle is so impressive it deserves its own deep dive, so we wanted to share with you some info you need to know about the Bentayga Speed.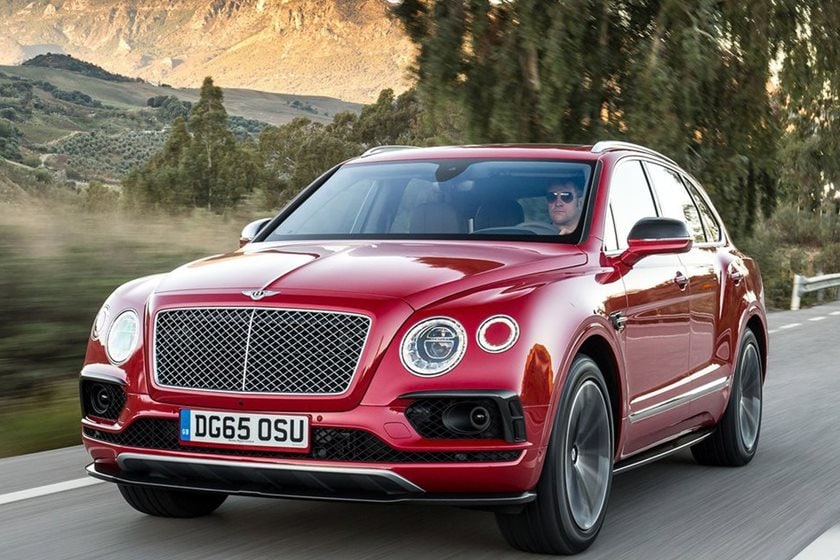 It all starts with what's underneath the hood, class-leading W12 engine with 626 bhp that pushes the Bentayga Speed from 0 to 60 mph in just 3.8 seconds. The Sport mode utilizes dynamic software to make the driving experience something truly unique.
The technology in the Bentayga Speed is just as impressive. Inside, you'll find that every piece of tech is intricately designed to enhance your driving experience, while not taking away from the natural, awe-inspiring experience that the Bentayga Speed gives you. You'll get state-of-the-art features like Apple CarPlay, Android Auto, and with the new MyBentley app, you'll be connected to your car like never before. Use the MyBentley app to find where you parked, and measure and monitor everything you need to know about your car. Quality audio options like Naim or Bentley Signature Auto are also available for you to choose from.
On the exterior, the Bentayga Speed maintains the Bentayga's iconic size and shape, but adds new features like a refined spoiler along with new lower bodywork to give the Bentayga a powerful stance to stake its place on the road.
If you're interested in learning more about the Bentayga Speed, Bentley Atlanta is the place to be. Stay tuned to our website and browse our inventory or stop by and see one of our glorious new Bentayga vehicles up close and personal. We hope to see you soon