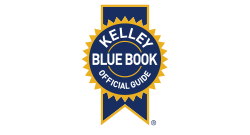 Sell Your Vehicle Online
How It Works

4 Easy Steps To Sell Your Car
Powered by Kelley Blue Book®

Look Up Your Car
Use your VIN, license plate, or year make and model to find your vehicle.

Verify The Details
For accurate quoting, let us know your vehicle's condition and any damages.

Accept The Offer
Based off the provided information, we'll present an offer for your vehicle.

Schedule Appointment
Let us know when you would like to sell or trade your vehicle.
Frequently Asked Questions
How long does it take?
Our process to sell your vehicle with Kelley Blue Book takes around 10 minutes.
Do I have to bring my vehicle to you?
That's up to you! We are happy to come to you to pick up your vehicle.
Do I have to purchase a new vehicle?
No, we would be happy to buy your vehicle even if you don't intend to purchase from Bentley Atlanta.
Does my vehicle have to be a Bentley?
No, we purchase all types of luxury pre-owned vehicles and would love to make you an offer.