One of our favorite parts about what we do is the ability to give back to the community who has given so much to us. And our favorite event of all is when we partner with The Rally Foundation to put on our most special event of the year: Rally on the Runway. It's an incredibly moving evening that honors and celebrates the brave young Rally children currently battling cancer. Last year, over $300,000 was raised to go towards research for childhood cancer. And this year we are expecting to raise even more.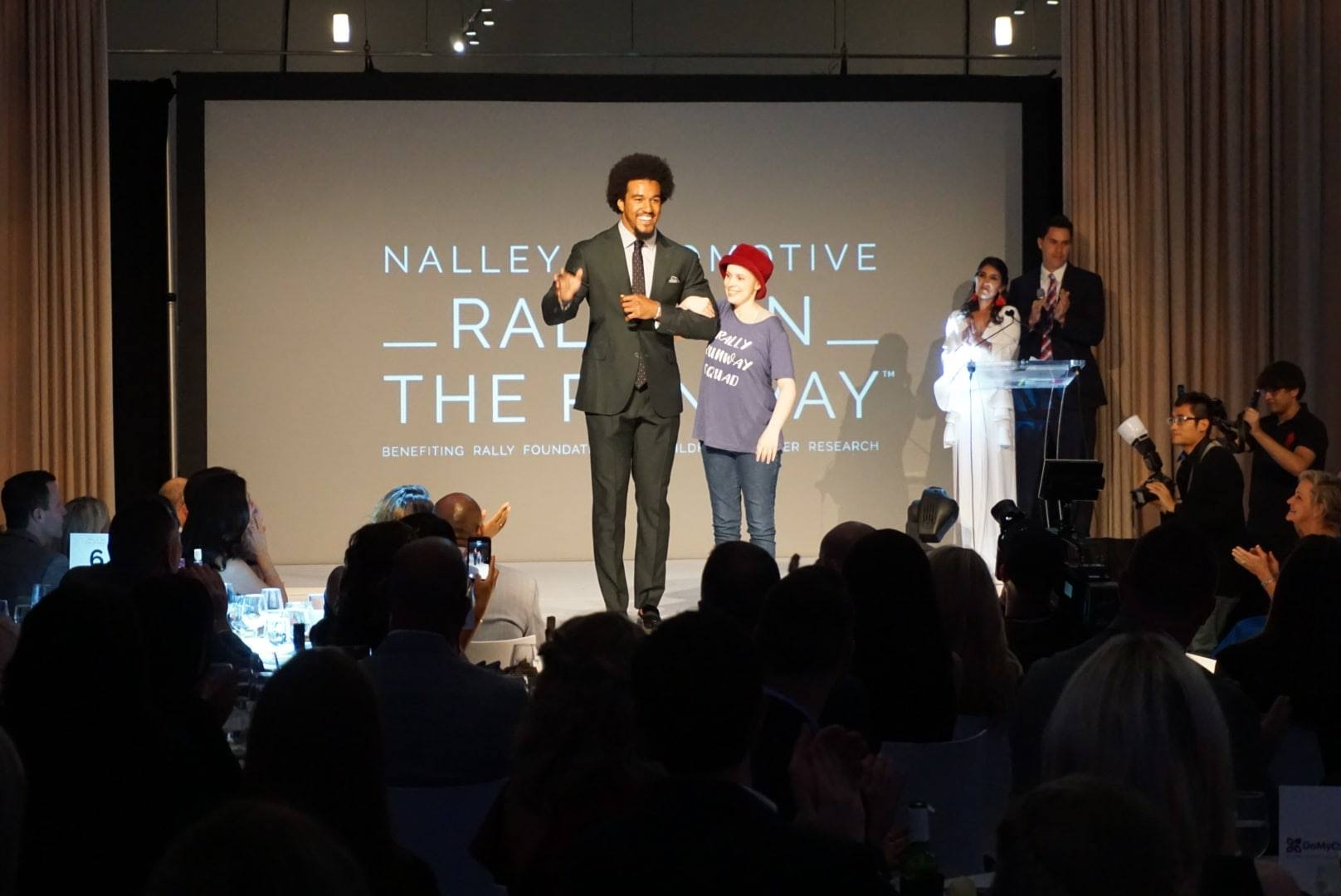 This past Sunday, April 28, was the annual Day of Pampering. This uplifting event took place at the Bloomingdale's at Lennox Mall, where the girls and their families were picked up and dropped off in world-class luxury vehicles courtesy of Nalley Automotive – including some from Bentley Atlanta. Once they arrived at Bloomingdale's, the girls were met with a loud cheering crowd of supporters and their very own paparazzi. From there, the girls were treated to a delicious lunch, and then to a makeover where their own personal stylist helps get them ready for their fashion debut. After some training on how to walk down the runway, the girls then returned home where they wait for the big event later in the week.
The official Rally on the Runway event will take place this year on Friday May 3 at The Fairmont in West Midtown. As in previous years, the program will be hosted by Atlanta Falcons star, Vic Beasley. Each girl will walk down the runway hand in hand with an NFL player or other celebrity guest. For those who have been, you know it's certainly a sight to behold, and one that those in the room will never forget. After the runway walks, a live and silent auction will be held for items such as luxury vacations, tickets to football games, and more. When it was all said and done, everything raised will go towards funding childhood cancer research.
If you would like to learn more about the Rally Foundation and all the amazing work they do, please visit their website. We want to say a sincere thank you to all those who are working to make this evening possible. We hope to see you there!