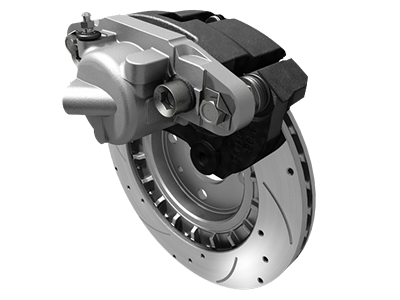 BRAKE SERVICE
At Bentley Atlanta, located in Alpharetta, GA, we offer a wide range of services for your vehicle needs including standard and racing brakes.
Reliable Stopping Power
Having good brakes are an absolute must when driving. With racing brakes, it may be even more important because the faster you go, the more important stopping becomes. Overtime your brake pads wear down, making it harder to stop your car. Squealing or grinding are both signs that your brakes may need replaced. Pulling and vibrating are other signs of a bad brake system. Brakes that aren't functioning properly make take a long time to stop or they may cause you to press the pedal much further than normal. Bad brakes can affect your rotors also. Your brake system is an essential part of your vehicle and should not be neglected.
Customer Reviews

Bentley Atlanta
10995 Westside Parkway
Alpharetta, GA 30009
Serving
Atlanta

,

Alpharetta

,

Buckhead

We hire only certified service technicians at Bentley Atlanta. Our technicians are experts in their field to ensure great customer service and vehicle repairs. Our service center employees are accustomed to working on all makes and models of vehicles. We offer a full range of maintenance services to make sure your car stays in top driving shape.
Brake Service | Bentley Service Atlanta, GA
Bentley Atlanta only uses OEM (Original Equipment Manufacturer) parts on all service repairs. Using OEM parts instead of aftermarket parts is preferred because the parts are made for your specific vehicle by the manufacturer. OEM parts come with additional warranties to protect that part from failure or defects. Aftermarket parts normally do not come with a warranty. By choosing OEM parts you are helping your car reach its intended peak performance and helping it drive like it is brand new.