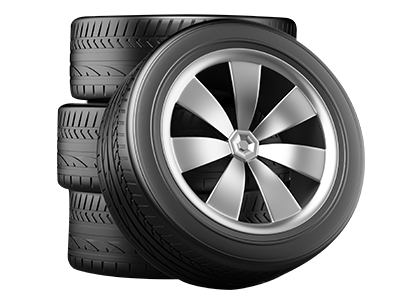 ROTATE AND BALANCE
Visit Bentley Atlanta to get quality service you deserve. We regularly provide our customers with discounts and incentives to make it more affordable for you to get your next service.
Benefits of Rotate and Balance Service
A rotate and balance service is a great way to keep your vehicle running in the best condition. When you don't rotate and balance your tires, they tend to wear unevenly. This can reduce the life of your tires, and it may end up costing you additional money in the long run. By getting service regularly, you can help yourself by keeping your car in exceptional condition. By the time you begin to notice that your tires are wearing thin, it's often too late to correct the issue with a minor repair. Without regular service, it can be difficult to correct tires that have worn too thin.
Customer Reviews

Bentley Atlanta
10995 Westside Parkway
Alpharetta, GA 30009
Serving
Atlanta

,

Buckhead

,

Alpharetta

Tires that have worn too thin or that have uneven tread place a disproportionate amount of weight on the worn tires. This can result in a dangerous tire blowout while driving at high speeds. The vehicle may also pull to one side, and you may have trouble navigating sharp turns. Tires that aren't balanced can also result in slower braking speed, and a less efficient ride overall. When the tires aren't operating smoothly, the engine has to work harder. This can result in a reduced fuel efficiency, which can cost you even more money over the length of ownership. When it comes time to get your tires rotated, trust our professional mechanics to correct your tires. We make sure your vehicle is in safe operating condition.
Rotate & Balance Service
Our dealership hires only certified mechanics to work on your vehicle. Our mechanics are capable of working on all makes and models of vehicles. We regularly perform rotate and balancing services on vehicles each week, and we have the experience necessary to do a superior job.
Our professional service center uses only original equipment manufacturer (OEM) recommended components. This helps us stay ahead of the competition and provide you with the best value for your money. Aftermarket parts generally are made from inferior materials, and they may not always come with a warranty. When it comes to choosing parts for your vehicle, select only the parts that are guaranteed to work by the vehicle manufacturer.